Socciones Editoria Digitale
The UK's most trusted self-publishing business
"A picture is worth a thousand words."
Napoleon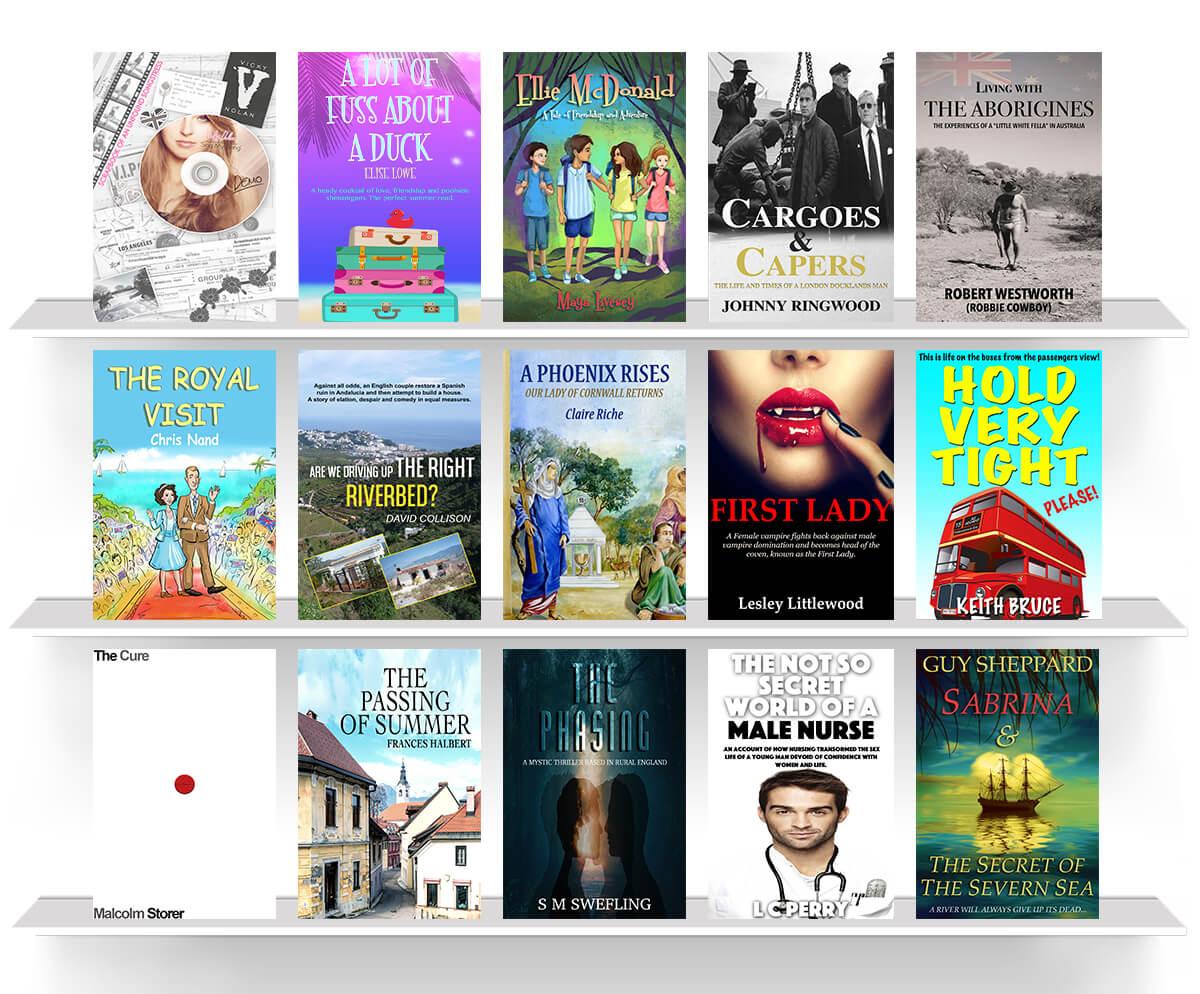 Real authors....real results
Get your book discovered!

After carefully researching suitable UK self-publishing companies I chose to publish with Socciones, as they seemed to be the only ones with a track record of helping books get discovered. They didn't disappoint! I left everything to the Socciones team and my book is now a No.1 New Release on Amazon after only being released a week ago. I cannot recommend Socciones enough.
Jemma Jones
Author of Disneyland Paris Guide 2019
We prefer to let our work do the talking, but here's a brief introduction….
We're a family-run business consisting of design/editing/publishing professionals who teamed up in 2013 to offer our UK self-publishing expertise to authors in the UK and beyond; and we're still going strong! Having dealt exclusively with the Amazon self-publishing platform since our inception, we know what it takes to succeed on both the Amazon and Kindle stores (paperback & eBook). We love what we do and we hope that shows in our work. We have over 30 years' combined experience in the publishing industry, so you're in good hands!
We've had authors hit the No.1 bestseller spot in their categories using our packages, so don't be fooled into thinking self-published authors can't be successful! We cater for all genres, including FICTION, TEXTBOOKS, COOKBOOKS, POETRY, ILLUSTRATED CHILDREN'S BOOKS, BIOGRAPHIES, SELF-HELP, and TRAVEL to name a few.
When publishing with Socciones Editoria Digitale, you can be sure of top-quality work and author support. Take a look around, and please let us know if you have any questions.

Socciones took all the worry off my hands, designed a wonderful cover from my own rough ideas, photoshopped my photos,
re-formatted, kept me in touch with examples every step of the way. I could not be more delighted with the finished
project with regard to quality and presentation. They advertise that their books are the equivalent of
a High Street publisher and they are.
Claire Riche
A Phoenix Rises

To date over 1000 copies of my book have been sold, helped immensely by the presentation and front cover. The reviews of my book on Amazon are very encouraging, so once again, thank you for helping make this happen.
Johnny Ringwood
Cargoes & Capers

Three years ago I decided to put pen to paper and print my true life story as part of my bucket list and to celebrate my 80th birthday. I am over the moon and so happy with the help you have given me. Nothing seems too much trouble. I had a spot on BBC Radio to talk about the book, which went very well. Once again, thank you, you are the bees knees, great, brilliant.
Robert Westworth (Robbie Cowboy)
Living with the Aborigines 
Professional publishing from only £399
Our Packages
We offer two professional publishing packages: Kindle, Kindle & Print. Both packages enable your book to be distributed to a worldwide audience via Amazon, the world's largest book & eBook store. Our packages include professional cover design, which is an essential element of the publishing process; readers DO judge a book by its cover, after all! Also, we don't just layer text over stock images! Our formatting and typesetting is done to traditional publishing industry standards, and we promise your book will look no different to a traditionally published book by any publishing house.
What's Included?
Kindle
£399
£50 deposit
Professional Cover design
HTML/CSS formatting (Industry standard)
Typesetting
Proofreading of book description
Publishing account setup
You keep 100% of royalties
Up to 70% royalty rate
Marketing advice
Full long-term support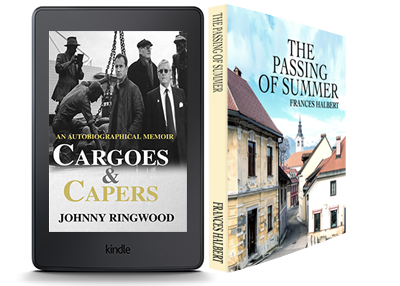 Kindle & Print
£499
£99 deposit
Includes Kindle package
Print on demand setup
Proofreading of book description
Print formatting
Full cover design
Paperback publishing to Amazon
* Please note that manuscripts with multiple images may incur further costs.
With a sound marketing plan your book can flourish
Get noticed on Amazon
It's all about marketing your book correctly when it comes to publishing on Amazon/Kindle. We'll get your book/eBook into suitable categories by researching the competition, and we'll look at the sales figures for the chosen categories. We'll also research and select relevant keywords which are suitable to your book, which helps it get discovered. Our eye catching cover designs also play a big part in getting noticed on Amazon.
All aspects of marketing will be fully explained in a document which we will send to authors upon publication. We don't offer paid marketing packages as you won't need them, and paid marketing plans are rarely successful. Our authors have hit the No.1 bestseller spot on Amazon without using paid marketing services.
We'll be on-hand for any marketing advice long after your book is published.
Any questions? Just let us know.
Why choose us?
We deal exclusively with Amazon

We format Kindle eBooks using HTML/CSS code (Traditional publishing industry standard)

We know the industry inside out

We pride ourselves on our excellent customer service

We guarantee your book will look no different to one published by Penguin Random House, HarperCollins etc.

Check out our cover designs, then compare with other self-publishing companies!

We take care of everything, then hand publishing accounts over to the author

Authors keep 100% of royalties

We'll forward you digital proofing files for approval prior to publication

We won't charge you if you need to make amendments once published*

Family-run business (Yes, we do sometimes argue!)

Excellent author feedback

You won't find better value for the service we offer

Our publishing packages are all you need to be a successful author

Payment protection through PayPal

Low deposit
* Providing the whole manuscript does not need reformatting.
Most commonly asked questions
Check out our helpful FAQ page
FAQ